Crystals to Keep Mercury Retrograde at Bay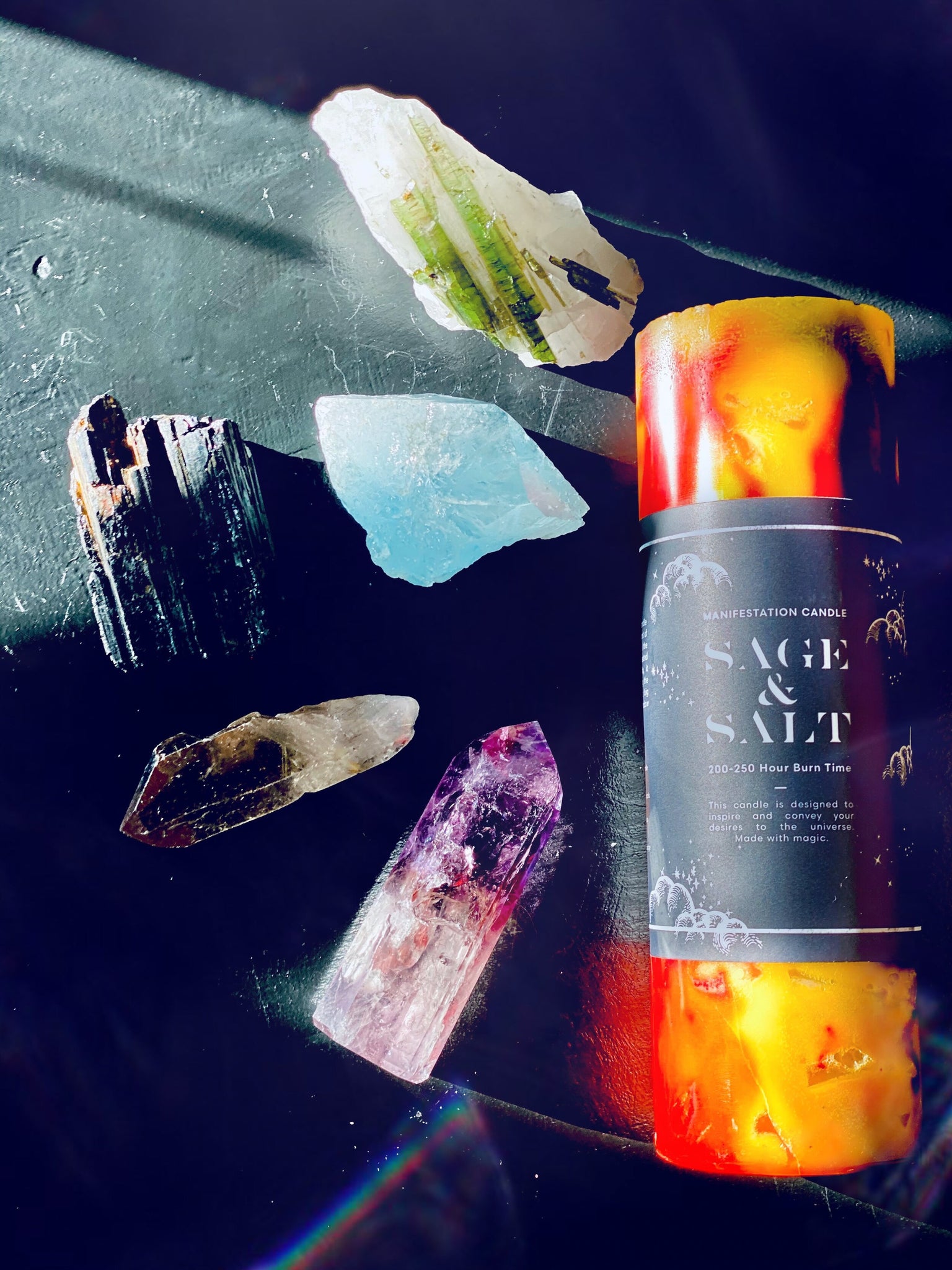 BY: AYLA MANNING DEHGHANPOOR
Gird your loins, witches, because Mercury is getting ready to go retrograde again. The celestial winds are blowing and while we were collectively hoping for a light breeze, it looks like we're going to get a cyclone. While we do support going into full hibernation mode, you've got work to do and spells to cast (and a merc retro OOO message still isn't socially acceptable).
The good news is that you'll definitely survive and with a little preparation you might even thrive. Step one is to cleanse your space – a good old-fashioned smudging will do the trick, or you can knock it up a notch with Merc Retro RX Mist and a Merc Retro RX Candle. Step two is to get physical with a few crystals to encourage clarity, communication, and patience during the most contentious time of the year. We've got five to get you battle-ready.
If you only pick up a single stone during mercury retrograde, make it aquamarine. It's the perfect piece to conjure courage, calming energy, and to help ease your stress – you'll have the strength you need to take on even the toughest of days, and the chill vibes that you crave when the urge to smash your computer with a hammer is overwhelming.
This one is pretty straightforward – when the rest of the world is going crazy, you need to protect your personal space. That's where black tourmaline comes into play. This bad boy has your back and keeps your energy strong and steady.
A somewhat unconventional pick for mercury retrograde, amethyst is a secret weapon during times of immense change (which is really all that mercury retrograde actually is). Amethyst helps to balance your mood and neutralize anger during times of conflict and confrontation that tend to arise more frequently when mercury is retrograde.
Mercury retrograde is a season of blockages, and the lines of communication are the first to get clogged. Blue lace agate keeps your creativity alive and can help you to find the words that you need to speak your truth without having to break out the thesaurus.
Say hello to harmony with fluorite. A harbinger of peace and clarity, fluorite ushers in the good vibes for you and all of those around you. Spend less time clearing up misunderstandings and avoiding heated exchanges and more time bragging about your complete and utter domination of mercury retrograde.
For true mercury mastery cleanse your stones at least 24 hours in advance, or a full week when the shadow period is already feeling intense. Carry them with you and meditate in the morning to clear your head and remind your heart that this, too, shall pass. Above all else, welcome the change that mercury retrograde brings instead of trying to fight it. Finding harmony with the universe is the best way to turn trials into blessings.
But we still recommend keeping tech support on speed dial. Click here to view all of our products for Mercury Retrograde.